World Table Tennis - Bringing the game to the world
World Table Tennis (WTT) was created by the International Table Tennis Federation (ITTF), and launched with its inaugural tournament held in Macau, November 2020. But table tennis was only taken seriously as a competitive and commercial sport in a few countries - the ITTF wanted to change this. 
The ambition was to capture new audiences, attract new partners, and inspire millions of people around the world to play and enjoy the game. With my Superunion Asia team, and as Regional Creative Director, I've worked with WTT to create a brand that changes the way the world sees table tennis, to position WTT center stage, and bring its elite athletes, thrilling events, and exhilarating entertainment to the world. 
Inspired by WTT's vision to show table tennis in a different light, the creative strategy reflected just that. It was time to reverse the viewpoint. We decided to show the game from the balls' eye view by capturing the energy and skill of the game and allowing the world to see table tennis from a new, unique perspective - literally. 
The identity design mirrors sports photography, capturing perfectly how each player focuses on the ball in motion. It follows the movements of the spinning ball at a break-neck speed, playing out the drama, precision, skill, passion, and mental agility that the players bring to the table. The whole new look speaks of uncompromising confidence - whether that's the new iconic black table or the redesigned theatre of play.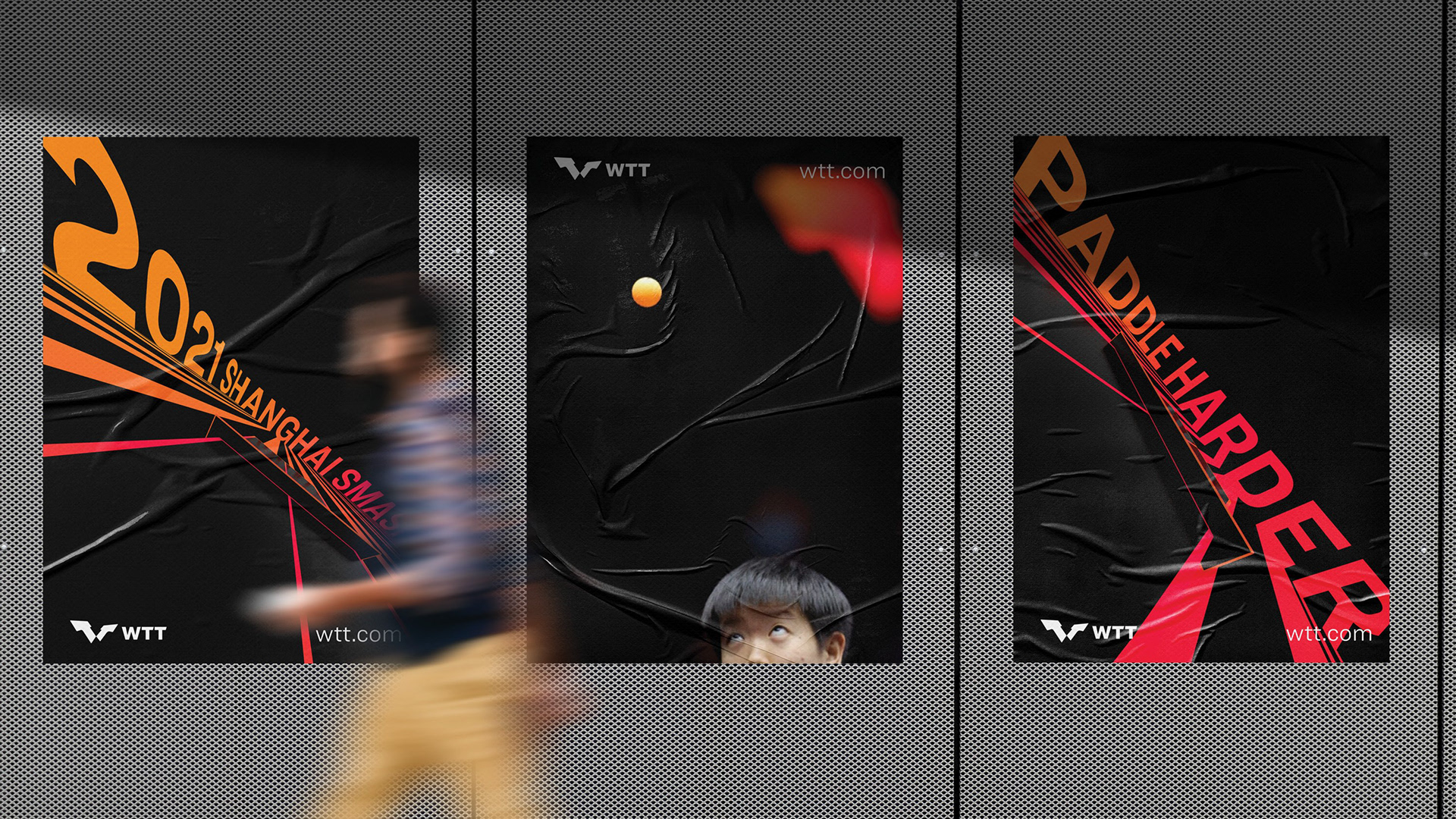 With 563 million fans around the world, WTT is taking the world by storm. Table tennis officially became the most-watched sport in China, and quickly amassed 350 million unique viewers post Tokyo 2020 Olympic Games in the past few months. 
New partners have been inspired to join the game, with Coca-Cola and Tata taking the titles of the official partners of all WTT events in China during 2021. And now that upcoming tournaments are taking place on the American continent for the first time, with Liebherr as the sponsor for the Championships in Houston, table tennis is a truly global sport, played by all. 
"The professionalisation of our core top products is something that had been missing in our sport. This is a great moment for table tennis, and we cannot wait to enter our new era upon overcoming the unforeseen challenges of 2020."
Matt Pound
WTT Managing Director